http://community.livejournal.com/weddingplans/13867240.html?page=2#comments
Our wedding is this saturday 11/15 and we finally finished making everything for it a couple of weeks ago. We have folded over 1400 of these roses, and every single fold was worth it! I figured I would post now since I may not have time after today and definitely haven't had time up until now! :)
We have made:
14 centerpieces-origami rose ball topiaries
7 boutonnieres
my bridal bouquet (red)
a tossing bouquet (red)
5 bridesmaid's bouquets (ivory)
our cake topper (red roses)
150 red origami roses for each place setting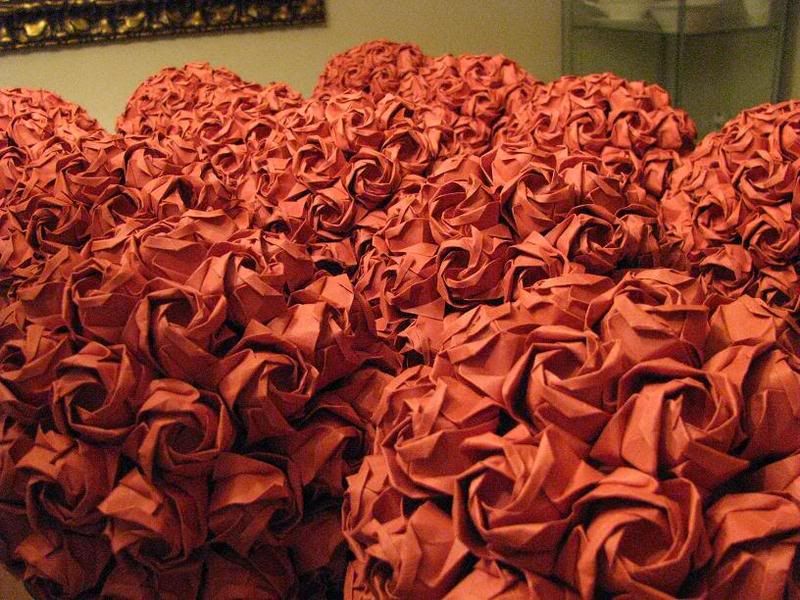 </a>ef="
http://smg.photobucket.com/albums/v191/kareshi/?action=view&current=IMG_2077-smaller.jpg
" target="_blank">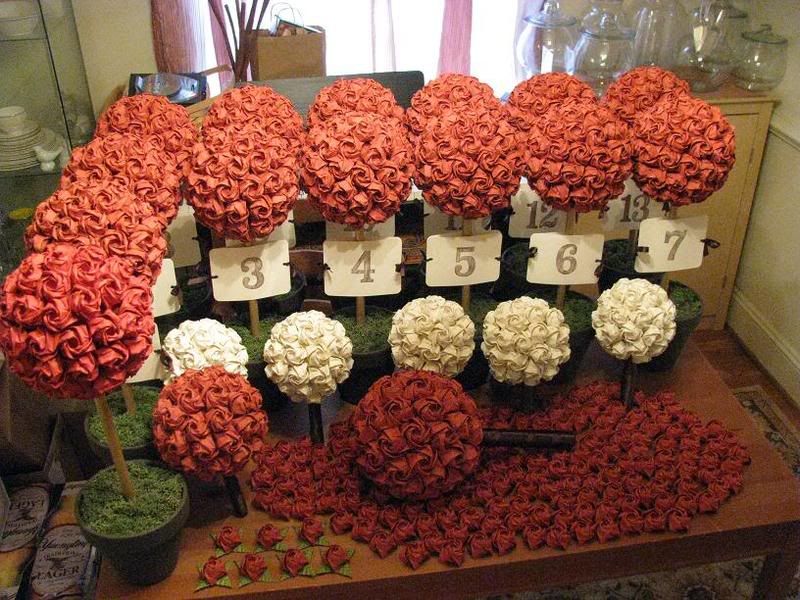 </a>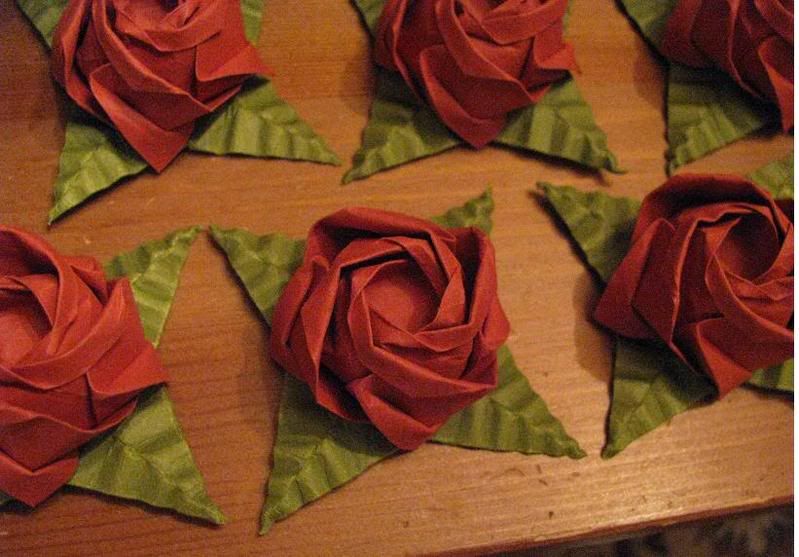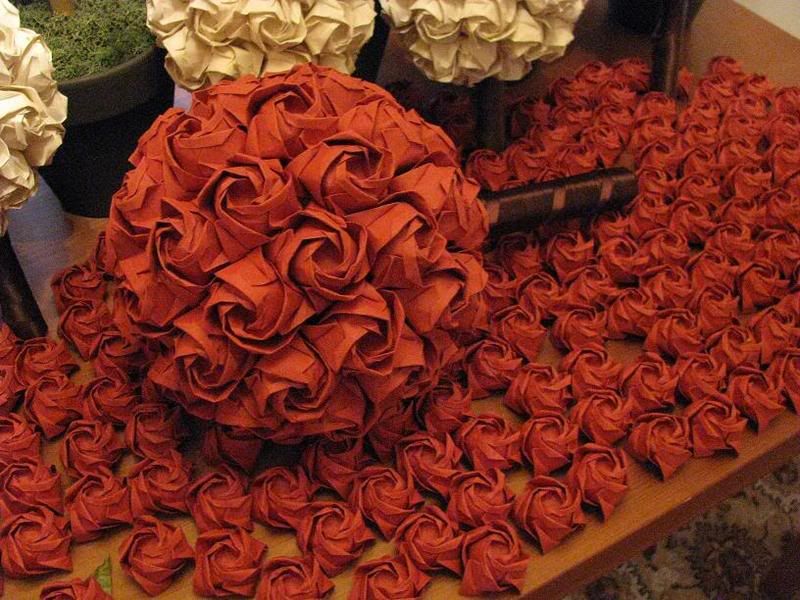 cake topper: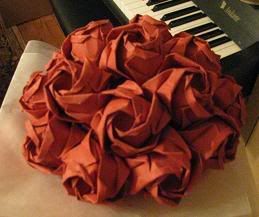 you can also see more at my flickr page:
http://flickr.com/photos/96701422@N00/
Thanks for looking! & Good luck to all of you brides who are DIYing everything for your weddings!! :)
Wedding Plans
Please remember to read the community rules, located at
the community profile
. Pay particular attention to image sizes, how and when to use an LJ cut, and that we expect mutual respect of one another. Offenders will be warned and, if necessary, banned. If you have any questions, please contact a moderator.