My fiance Nicholas and I are trying to do little bits and pieces to personalize our wedding. One of the ways that we knew that we could get creative was through our table "numbers."
I know that a lot of brides use words like Love, Equality, Marriage, etc. but we wanted to do something that would be fun and something that our guests would enjoy.
Well, if you ask Nicholas, he has three loves in his life: Me, Automotive-related things, and Fishing.
Over the past eight years of being together, he has slowly brought me over to the love of fishing. When I first met him, I would never get near a fishing pole, let alone a worm, but now I know how to get down and dirty with the best of them! In fact, this past Christmas, I took fly-tying lessons and made him a few flies that he still uses to fish with. And now, I have my own pink fishing pole and pink tackle box!
I don't know why I never thought of this before...but behold!
We are naming our tables after the fish of Lake Erie (we live in Buffalo, NY) and adding another little personalized touch...I have three completed.
I am taking pictures of us that we have compiled from our fishing adventures, and with a little photoshop-magic, I am printing a picture of us on thick cardstock with the name of the table (for example, Rainbow Trout, Pumpkinseed, Large Mouth Bass, etc.), then mounting that on white cardstock, then taking a piece of tiffany blue cardstock and making a tent, and using glue dots to paste the picture onto the tiffany blue "tent."
Here's a few examples: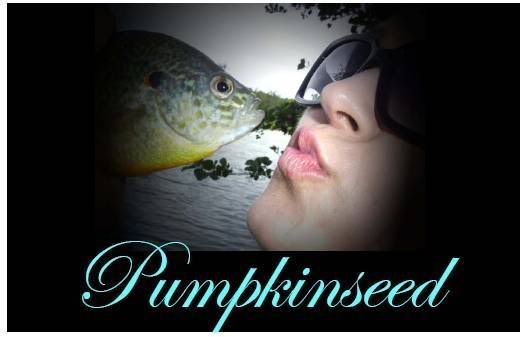 (this fish almost slapped me in the face after this picture was taken...that was NOT cool)
And here is a mockup that I did for one of the table numbers...excuse the crappy cellphone pic.
Finally, another thing to check off of my list!
Is anyone else doing something different than using numbers to name their tables?
P.S. I will make an update post SOON!